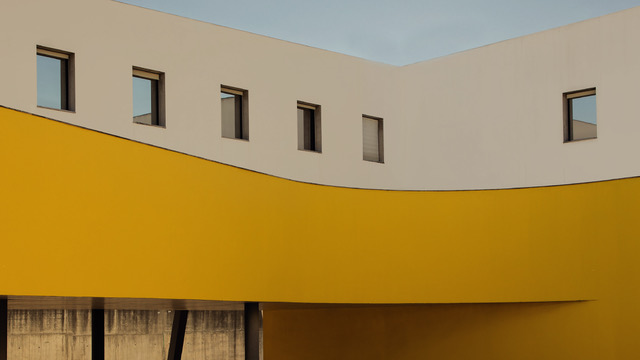 Programa
F. CHOPIN
#1. Nocturne in B♭ minor op.9 n°1 (Larghetto)
#2. Nocturne in E♭ Major op.55 n°2 (Lento sostenuto)
#3. 2 Nocturnes op.37
-n° 1 in G minor (Lento)
-n° 2 in G Major (Andantino)
#4. Nocturne in B Major op.32 n°1 (Andante sostenuto)
————-
#5. 2 Nocturnes op.27
-n°1 in C# minor (Larghetto-Più mosso-Tempo I°)
-n°2 in D♭ Major (Lento sostenuto)
#6. 2 Nocturnes op. 48
-n°1 in C minor (Lento)
-n°2 in F# minor (Andantino)
#7. Nocturne in E Major Op.62 n°2 (Lento)
Biografia
MARCO TEZZA was born in Vicenza/Italy in 1964.
He attended the Conservatory of Music in Vicenza, studying piano with Milde Molinari, Carlo Mazzoli and violin with Giovanni Guglielmo and Giuliana Padrin. He earned his diploma with distinction and honourable mention in piano in 1984. He further refined his knowledge in Italy (Imola Accademy) with Jorg Demus, Gyorgy Sandor and Bruno Canino, and in France with Aquiles Delle Vigne, attending the Ecole Normale "A. Cortot" of Paris, where he obtained the Diplome Superieur d'Exècution.
In addition, he has won several international competitions in piano: Citta di Treviso (First Prize), La Spezia (First Prize), RAI (First Prize), Moncalieri (European Prize for Chamber Music), Busoni, Viotti and Pretoria (Graduate).
To these important prizes he adds a rich concert activity in prestigious concert-halls in Europe, North and South America, Africa and the Middle-East: La Fenice Theatre of Venezia , Auditorium RAI in Turin, Milan, Rome, Tonhalle in Zurich, Geneva and Lugano, Salle Cortot in Paris, Bruxelles and Liège, Musikhalle in Hamburg, Kiel, Lübeck and Köln, Dublin and Edinburgh, Festival de St.Pere de Rodes (España), Culture Hall in Sofia and Plovdiv, Old Mutual Auditorium in Pretoria (South Africa), Tawes Theatre of Washington, New York, Steinway-Piano-Series-Florida, Dom Silvero Theatre in Belo Horizonte, Säo Paulo (Brazil), Assembly Hall of Beirut and Tripoli, La Habana, Forbidden City Concerthall in Beijing, Manasterly Palace – Il Cairo, Istanbul Caddebostan-Center, Gumi Music Festival (Korea), Australia and New Zealand, to mention the more important ones.
Nevertheless, his concert commitments did not prevent him from concluding his studies in violin, which have proved to be extremely important for his subsequent career as a conductor.
His creative personality has lead him to collaborate with important partners for chamber-music, such as Ughi, Brunello, Carmignola, Ashkenazy, Klein and Nordio and the writer Vitaliano Trevisan. With the bandoneonist Massimiliano Pitocco and the double bass player Daniele Roccato, M.T. has founded the TrisTango, which plays Piazzolla's repertoire in a new version, influenced by various musical genres. Over the years, he has developed a successful artistic partnership with violinist Paolo Ghidoni. Apart from a very large number of performances they have given as a duo, the two artists recorded together the first album with the Sonatas for piano and violin by J.Brahms (On Classical-AEVEA).
Marco Tezza has collaborated with important conductors such as Marco Rizzi, Evelino Pidò, Christopher Hogwood, Alan Hacker etc.
He has often been invited to take part in the jury of prestigious international competitions of piano and chamber music.
He was invited to the Universitè de S. Esprit in Beirut (where he obtained a chair as Professeur invitè), the Conservatory and NBU in Sofia, the Victorian College of the Arts of Melbourne and Hamilton Waikato University in Australia and New Zealand, the University of Florida and South Florida, Kansas State University, Pittsburg State University, University of Kentucky, Emporia State University, Southern Oregon University, University of Nebraska, Fort Hays State University, the UNEAC in La Habana, Universidade de São Paulo, Gumi Academy (Korea), Jazeps Vitols Latvian Academy in Riga, Estonian Academy of Music in Tallin, the DIT Conservatory in Dublin and the Edinburgh Napier University where he has given masterclasses and a series of live broadcasting concerts.
He attended Donato Renzetti and Lyudmill Descev's orchestra directing courses and graduated as a conductor (with honourable mention) in 1993 at the "Benvenuti" Academy of Conegliano Veneto and the Sofia Academy.
He has assisted M.° De Bernardt and M.° Kovatchev; his dèbut as a conductor which were received with enthusiastic reviews.
In the course of his career, Marco Tezza has collaborated both as soloist and conductor with several chamber and symphonic orchestras such as: Pedrollo Chamber Orchestra, the Florence Symphonietta, the Fiati della Scala, the Accademia Bizantina, the Philarmonic Orchestra of S. Remo, the Toscanini Symphony Orchestra, the Orchestra di Padova e del Veneto, the Filarmonia Veneta, the Sofia Chamber Orchestra, the Viotti Chamber Orchestra, the Offerta Musicale the State Symphony Orchestra of Plovdiv, the Soloist of Bologna, the Jeunesse Musicale Symphony Orchestra, the Praga Symphony Orchestra, the Jugend-Symphonie-orchester des Saarlandes, the Sofia FM Young Radio Orchestra, the Burgas State Opera Orchestra, the Fairbanks Symphony Orchestra of Alaska, ​the Seoul Prime Philarmonic, the Istanbul State Symphony and several more ones.
In 1994, he founded the Stravinskij Chamber Orchestra, which he still conducts, and which has been invited to some important festivals and international tournèes (Vivaldi Festival in Venice, Gardaland Festival, Lebanon, Brazil and TonArt in Germany).
As regards Opera, he has collaborated with the ATERFORUM presenting Donizetti's "Don Pasquale", Wagner's "The Flying Dutchman" and Piazzolla's "Maria de Buenos Aires" in the theatres of Ferrara, Modena, Parma, Rovigo, Bologna and Vicenza.
He has recorded LP s and CDs for Balkanton, Klingsor, Velut Luna, On-Classical-AEVEA and AS disc.
He's Permanent Professor of piano at the "Conservatory Pedrollo" in Vicenza-Italy.